Last week I started a new category on the blog and we looked at what was new tech wise last week. Exciting week this week with the Apple WWDC and a lot of annoucements made by Apple regarding changes to it's platform, new apps, etc. Also, other interesting things happening on the IT stage, so we'll take a look at them briefly in this post.
Apple WWDC, San Francisco June 13-17, 2016
Major announcements made by Apple during the WWDC regarding iOS 10 and the new features and redesign of several of their applications inclucing Photos,Messages, Maps,  and Apple Music. The new macOS Sierra brings Siri on to the desktop and Apple Pay comes to the web.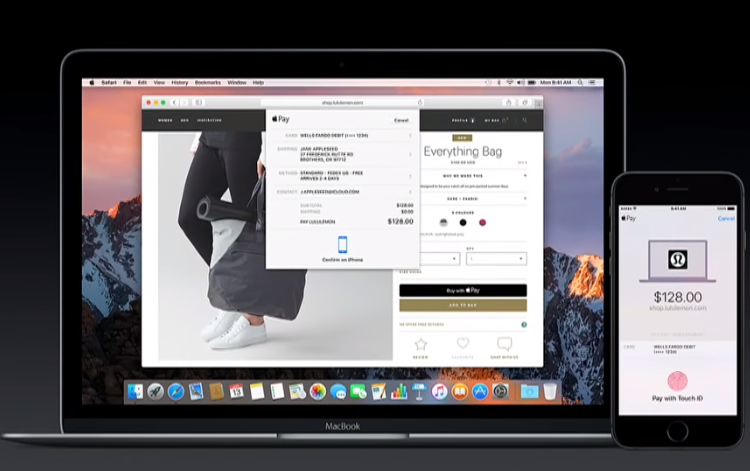 Also, on the wearable market latest watchOS offers claims usability improvements and "big boost in performance".
iOS 10 comes with a new app called Home which is offers single place to handle all your HomeKit devices. Using a feature called 'Scenes' you can adjust multiple devices at once or turn off all the lights in a room and close your window shades with a particular scene.
For more info about this please go to the Apple WWDC page.
Microsoft buys LinkedIn for $26B
Really not much to say about this other than Microsoft paid in cash aprox. $26.2 billion for LinkedIn and the deal will go through by the end of 2016. To read more about this transaction please go to this nice article from TNW.

Android N joke catches on. Namey McNameface is the name of the new distribution until a real name is found
Android N still hasn't got an official name, but something sweet is definitely coming soon. Rumors are numerous and some even say Nutella might fit, though I doubt. At Google I/O 2016, Android Vice President Dave Burke made a joke calling the new version of Android N, "Namey McNameface". But why bother, Android? Just keep the name and save everyone the suspense. The joke really caught on the internet and some people actually took this as real news.
 Google Springboard – search engine for enterprises
Google announced that it's new app Springboard is in its trial stages. Google's description is that the app 'searches quickly and easily across all of your information in Google Apps including Gmail, Calendar, Docs, Drive, Contacts and more.'
Not a lot of information about this yet, but there's rumors also about some kind of AI assistant for processing data. We'll just have to see if this will actually become a real thing as Google has a long string of apps that seemed like a good idea, however were discarded along the way. Anybody remember Google Wave?
If you'd like to know more about this please go to the Google Springboard page where you can even register for the Google Springboard "Early Adopter Program".